Seascape Yacht Lipe is the first yachting service on Koh Lipe. There are many activities to keep tourists entertained along the trip, including snorkeling and coral viewing spots such as Koh Hin Ngam, Rong Nam Chabang, and Koh Ravi. There are also sunset trips where you can enjoy Take a romantic yacht cruise to watch the sunset.
You will have the opportunity to explore and admire the beauty of Koh Lipe while cruising around the island. Seascape Yacht Lipe offers both combined trips and private trips to cater to the specific needs of the traveler. And there are also other special services, such as photographers, special diets, etc.
Seascape Yacht Lipe is open to visitors every day of the year. And also welcome all customers with excellent service. They take care of your special trip and create unforgettable memories for you. We, The Chic Lipe, recommend you use Seascape Yacht Lipe if you want to ride. luxury yacht with a unique and fun experience that will never be forgotten.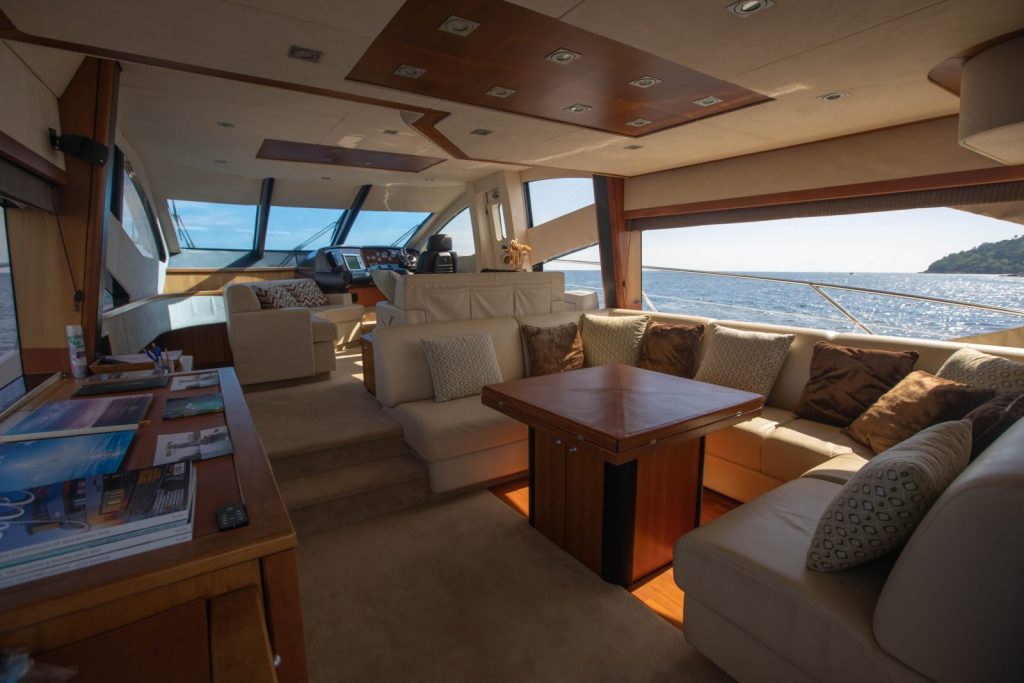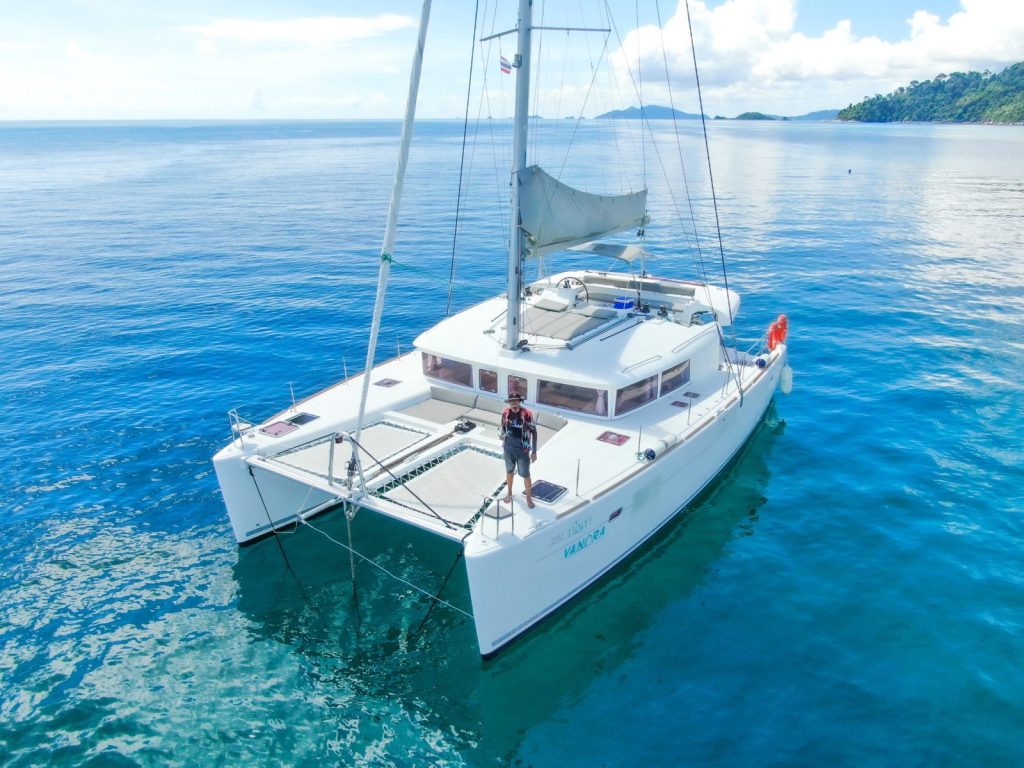 Seascape Yacht Lipe Packages: Yachts on Koh Lipe
There are two main packages on Seascape Yacht Lipe: the one-day trip and the sunset trip.
Package One-Day Trip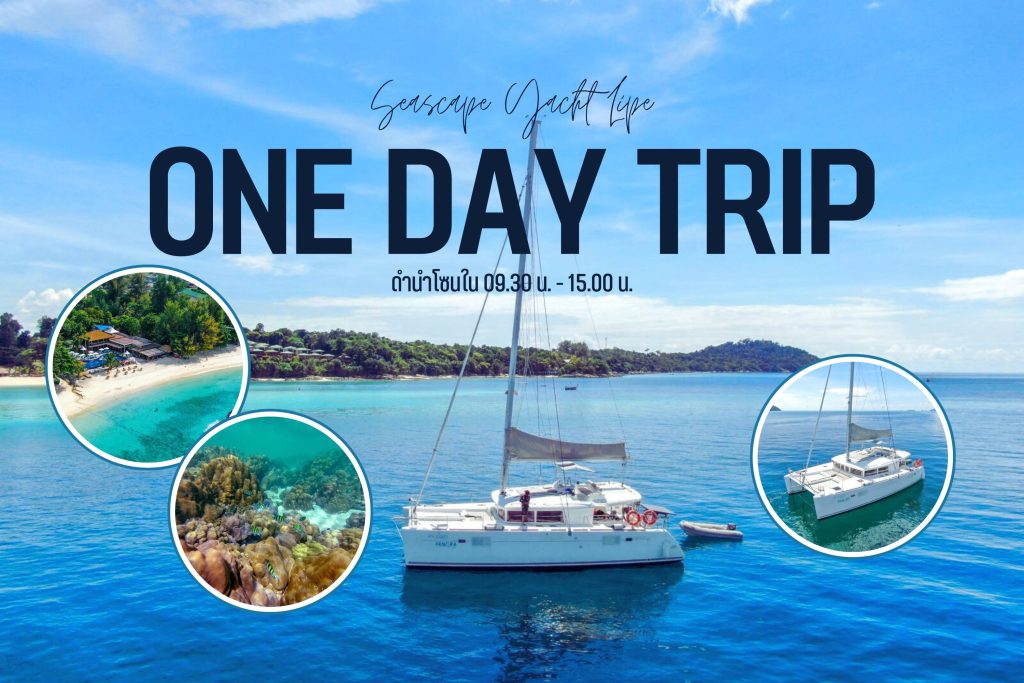 If you come to Koh Lipe all the time and want to change the traditional beach experience, Try to change to a yacht, cruise the sea, and see the atmosphere on a yacht trip. During the day (Package: One Day Trip) and watching the sunset (Package: Sunset Trip), whether it's a group or a private one, Seascape Yacht Lipe can definitely arrange.
Now at Koh Lipe, yachts are available. It is the first place on Koh Lipe. Come sail with us. Seascape Yacht Lipe opens up a new experience. A yacht cruise on the Andaman Sea around Koh Lipe with many activities, including taking photos, diving, partying, and watching the sunset, at a very cheap price
Yachts are now available on Koh Lipe, with Seascape Yacht Lipe being the first yacht operator on Koh Lipe. This will allow tourists to have a new experience of cruising the Andaman Sea around Koh Lipe with many activities to enjoy, such as photography, snorkeling, or even partying. And of course, don't miss it! Watching a beautiful sunset on a yacht And even better, Seascape Yacht Lipe offers all of this for a very low price! So you can enjoy a luxurious experience. Don't miss out on this new and exciting opportunity to explore the beautiful waters surrounding Koh Lipe. Join Seascape Yacht Lipe on a yacht cruise and make unforgettable memories.
Read more at : One Day Trip
Sunset Trip Package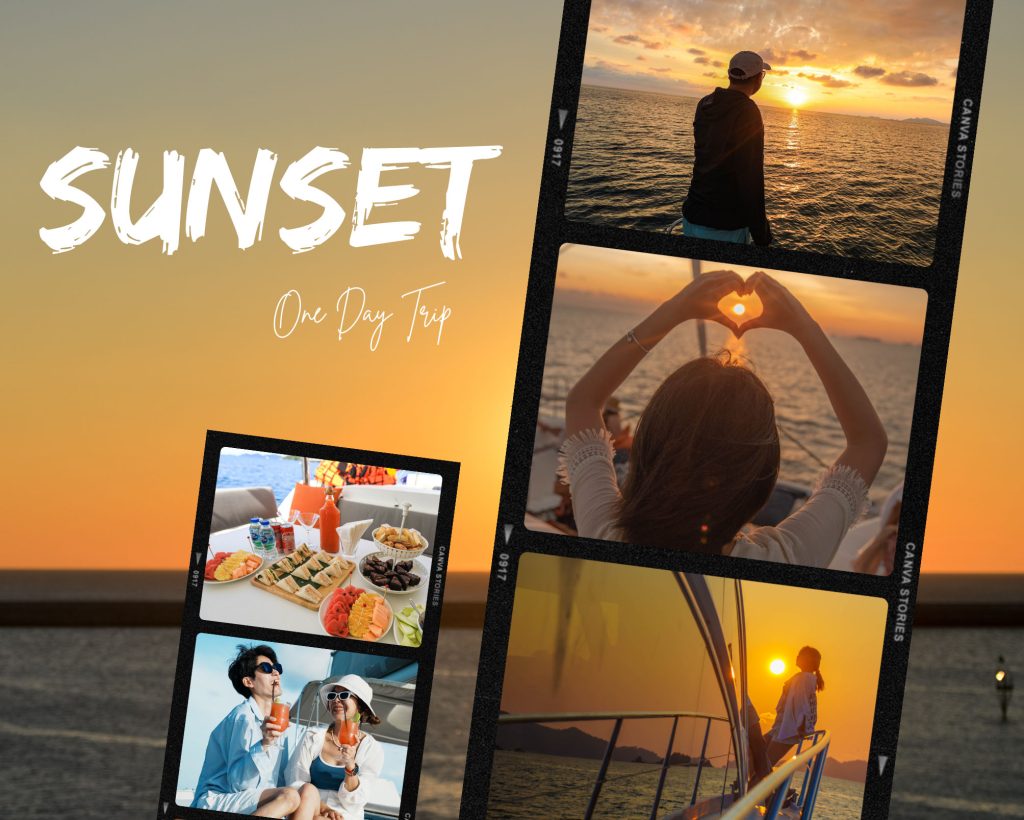 Did you know? Koh Lipe has a yacht cruise trip to watch the sunset. Plus, the price is very cheap, and Seascape Yacht Lipe is the first owner on Koh Lipe. Which offers yacht rental services, cruising the sea, eating wind, and admiring the beauty of the Andaman Sea at the southernmost point at Koh Lipe, with good promotions. A package that appeals to chill lovers Cruise Line, Photography Line with One Day Trip and Sun Set Trip Package
Read more at : Sunset Trip
---
Food and Drink
If anyone goes on a One Day Trip trip, they will be able to take a break for lunch at Koh Ravi. which has white sandy beaches The atmosphere is shady and the yacht service provider has prepared a popular Thai menu. Which has been recognized as a food that is liked by foodies around the world from all 500 locations around the world by the world's most influential travel media like Lonely Planet, has organized food and beverages. Those menus have come to welcome everyone. All dishes are prepared by professional chefs. Use fresh, high-quality ingredients every day.
Seascape Yacht Lipe can be contacted at
Facebook : Seascape Yacht Lipe
LINE : @seascapeyacht
Phone : 090-3103018, 090-3103019
Address : Ananya Lipe Resort, 433 Moo 7, Koh Sarai Subdistrict, Mueang District, Satun Province, 91000