The Chic Lipe is located at Koh Lipe. Is the number 1 hostel on Koh Lipe. Filled with a hip atmosphere and unique entertainment, restaurants, cafes and friendly vendors. Most importantly, our accommodation is not like other hostels. We put customer care and priority first. There are rooms that meet your needs. It is comfortable and has a reasonable price. Whether you are staying for a few days or a few months. The relationship you build at The Chic Lipe will be one that you will last forever…
Your happiness is our happiness.
We will welcome you with a wide selection of accommodations and warm service from The Chic Lipe. Come to a place close to nature with fine white sandy beaches, crystal clear waters and an amazing underwater world. Staying amidst this natural wonder is a wonderful experience you will never forget.
The Chic Lipe Hostel is a comfortable resort located on Koh Lipe. A place where you will feel at home with friendly service. A true haven of peace and tranquility. Experience the touch of powdery sand and crystal clear waters. All of them are perfect for your dream holiday. Get away from the hectic and hectic city life and be part of nature with us at The Chic Lipe Hostel.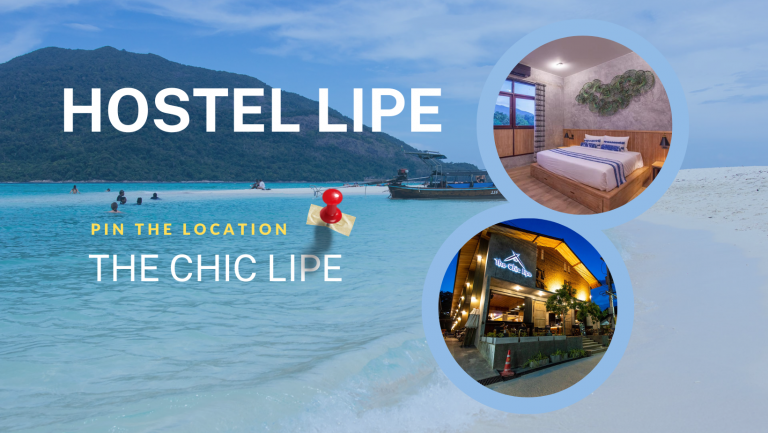 General
Lipe is a beautiful island located in the Andaman Sea. It is known for its white sandy beaches, crystal-clear waters, and beautiful sunsets. The island
Read More »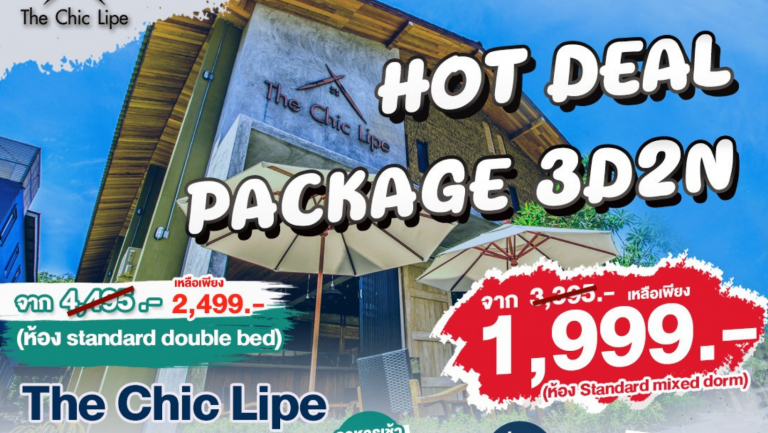 General
Tour Lipe 3 Days 2 Nights with a strong promotion to welcome the opening of Koh Lipe in front of High Season. But still don't
Read More »
General
The Chic Lipe has a special promotion to recommend to you. If you have completed 2 doses of vaccination, let's go to Koh Lipe. In
Read More »
If you want to stay
Hostel
The best on Koh Lipe Contact us here