Amazing Thailand Safety & Health Administration (Health and Safety Tourism Standards)
Recently, if you have the opportunity to travel to other provinces in Thailand, many provinces, everyone has probably seen a sign that says SHA+ on various establishments, whether hotels, accommodation, travel agencies. Tourist attraction Or many different stores, have you ever wondered? What is this badge? How is it good? Why do some places have Some places don't exist. Today, I'm going to solve my concerns for everyone.
SHA Plus + = SHA + More than 70% of vaccinated personnel is the SHA standard that the workplace has employees vaccinated against Covid-19 at least 70% of the entire organization and 100% of front-line workers who have to meet tourists.
The Chic Lipe has received the Amazing Thailand Safety & Health Administration (SHA) Plus + (safety tourism standards) as well. May all customers trust to come and use our services. That it is safe here, there are measures to keep the rooms and premises clean regularly with disinfectants in various areas that are at risk, such as doorknobs, faucets, light switches, etc., to be suitable for hotel standards SHA plus +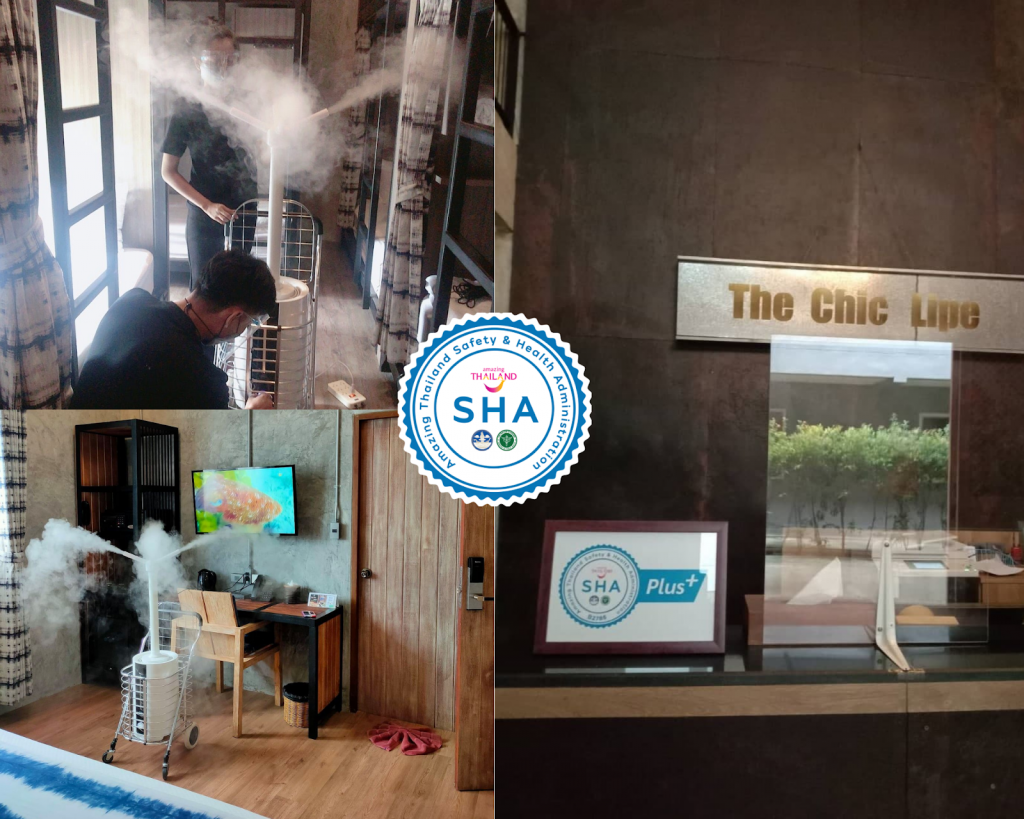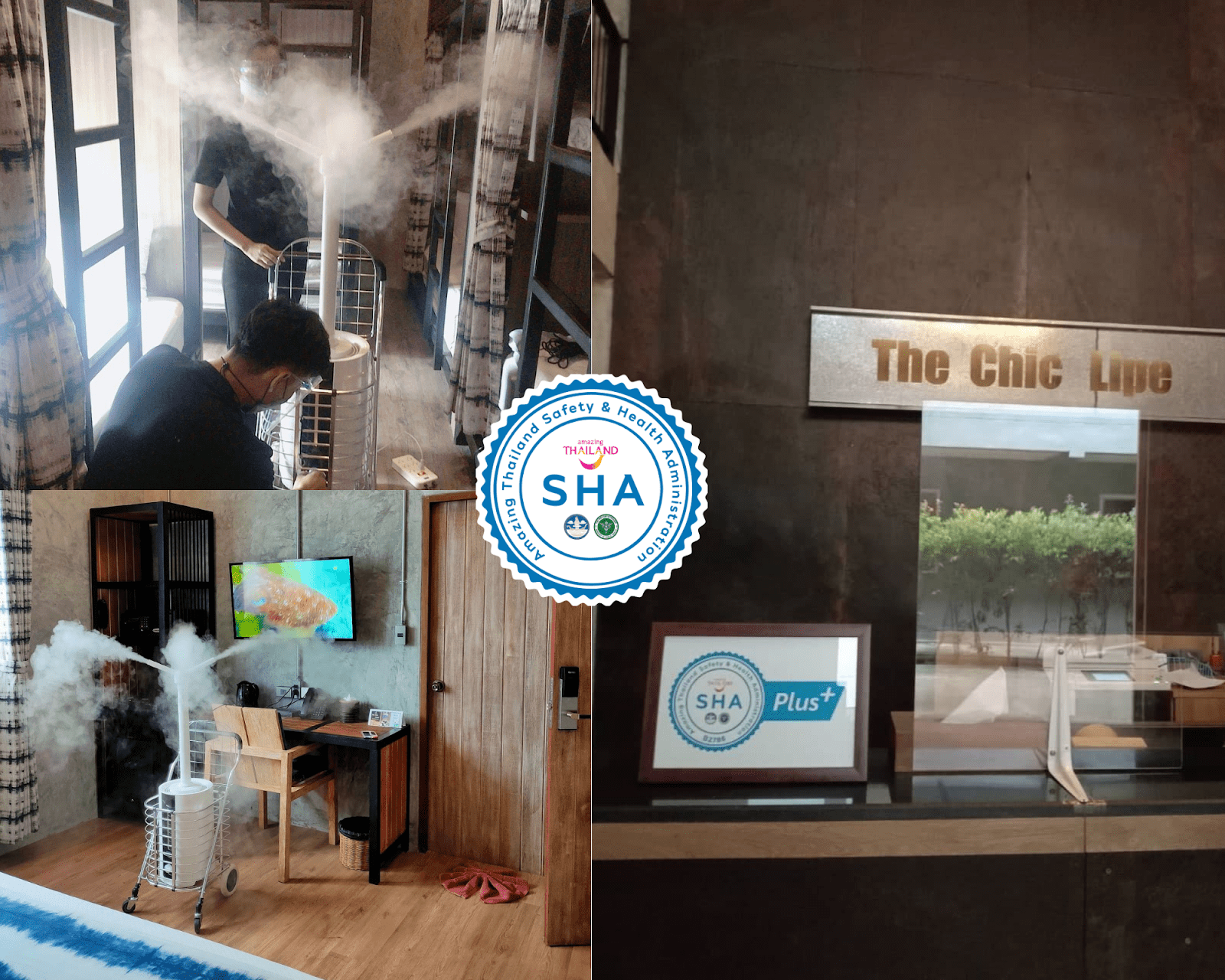 What is a SHA?
SHA stands for Amazing Thailand Safety & Health Administration. It is a project by the Ministry of Tourism and Sports. The Tourism Authority of Thailand or TAT cooperates with the Ministry of Public Health. As an agency from both the public and private sectors in enhancing cleanliness or hygiene safety measures, SHA is like a symbol that shows that operators in the tourism industry have made changes in both products and services. including health This is an important factor in preventing the spread of the Covid-19 virus, with public health measures as the heart. This can build trust and confidence for those who use the products and services.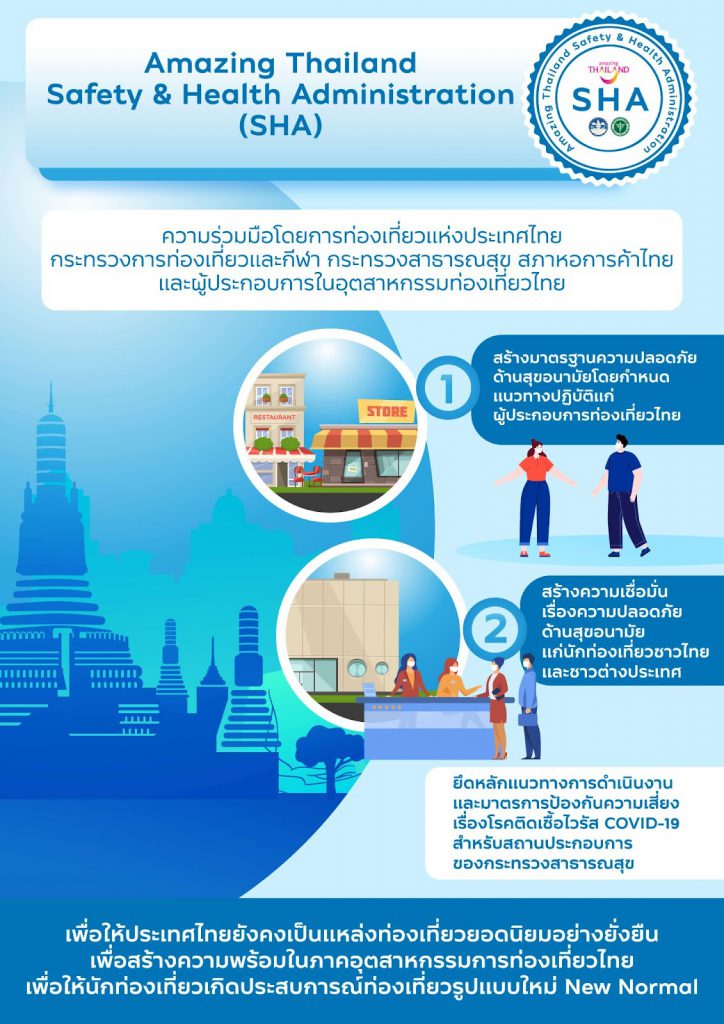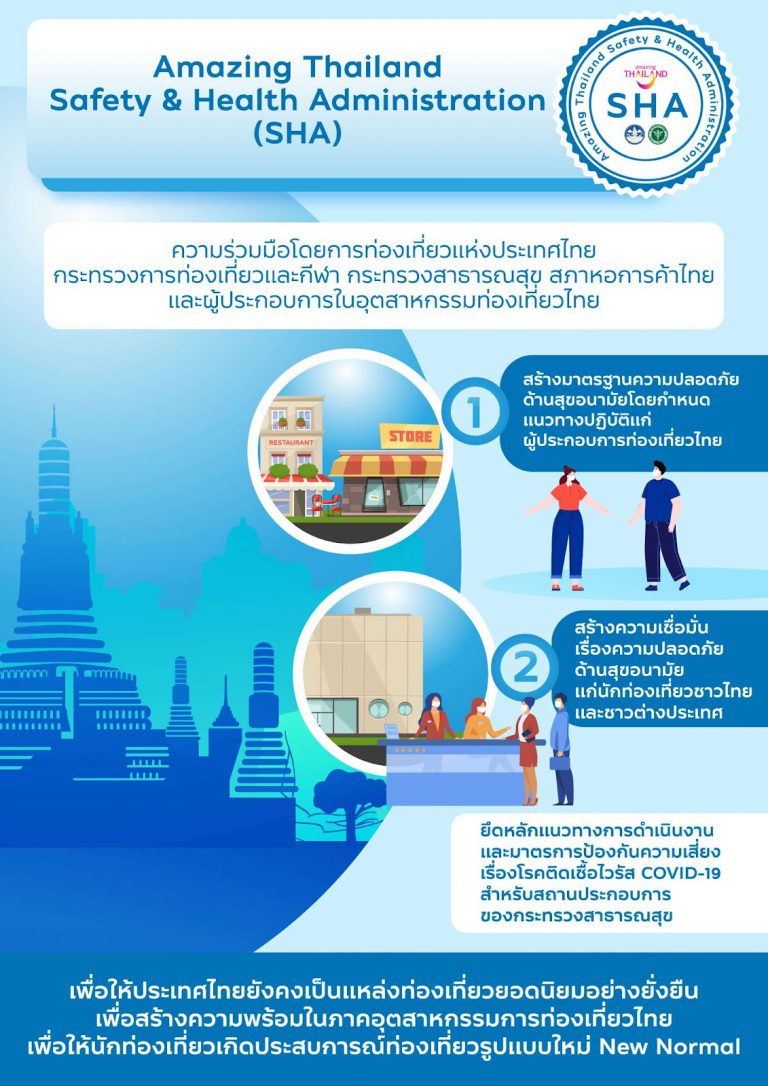 Source :  https://thai.tourismthailand.org/Articles/sha-2
Follow more information on : web.thailandsha.com 
Prepare yourself before coming to Koh Lipe.
If you have received 2 doses of vaccination, you can travel to Koh Lipe straight away.