"If talking about a tourist destination with a beautiful sea and white sand beach, one must think of Koh Lipe as the top destination. The island is known for its beautiful scenery and crystal-clear waters, making it a must-visit destination for beach lovers. On Koh Lipe, there are many places to check in and take pictures. And if you are planning a trip to various tourist attractions, We recommend that you include Koh Lipe in your itinerary. You can experience the wonders of this incredible island for yourself, and you won't be disappointed!"
If you are going to travel to the beach, you must find a beautiful place. Koh Lipe is located in Satun Province. Getting to Koh Lipe is easy. by taking a plane to Hat Yai. Then take a car to Pak Bara Pier. Satun province and then take a speed boat with AkiraSpeedBoat service. It takes about 2 hours to reach Koh Lipe. It can be seen that it takes quite a long time to arrive. We therefore recommend that for anyone who visits Lipe. Should plan travel time for 3 days and 2 nights onwards in order to collect all check-in points. Let's see which places should not be missed when visiting Koh Lipe.
8 places not to be missed! Koh Lipe
1. Koh Khai
Koh Khai is an island on the way to Koh Lipe. The highlight of Koh Khai is the natural rock arch that people can walk through. It is believed that "every couple who passes through this door will get married", which is another identity of Satun Province. and besides The area around Koh Khai also has clear sea water and white sandy beaches. Therefore, it is another point that tourists like to visit regularly to take pictures.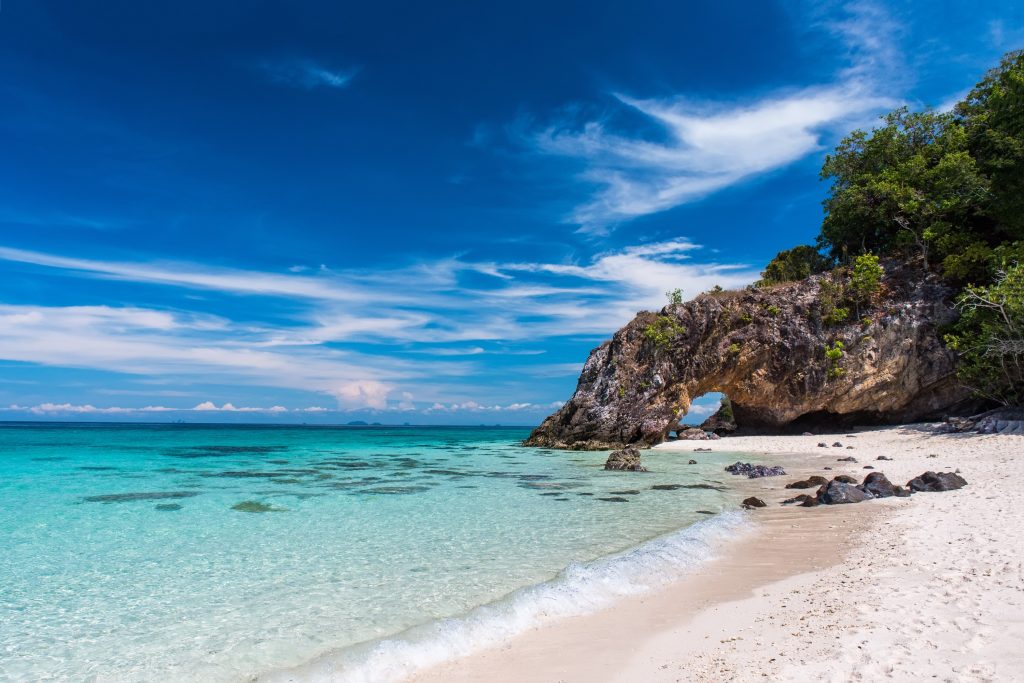 Khai Island is very important, as sea turtles like to come here to lay their eggs. Every year around November, there are many fish living around the island as well. And with the need to preserve this nature, the national park (Taru Tao National Park) does not allow staying overnight on the island. Also, on the island, there is no fresh water source.
2. Koh Hin Ngam
Koh Hin Ngam is considered the first world geopark in Thailand and the fifth in ASEAN. The entire beach is filled with black rocks. Small and large sizes vary in many ways. But the similarity of all the pieces is the roundness that once hit the water and the sunlight. It will become a very beautiful, shiny color.
Koh Hin Ngam is another wonder of nature. It is the only one in Thailand in Tarutao National Park. Satun province because it is a small island full of shiny black rocks. Millions of unique, beautiful patterns spread out across the island, unlike other islands that have sandy beaches. If the weather is good, you will see the sunlight falling on the rocks and reflecting into the eyes, which looks very beautiful. There is also a belief that "if you bring the stone to summon up to 13 levels, you will be able to make a wish as you wish".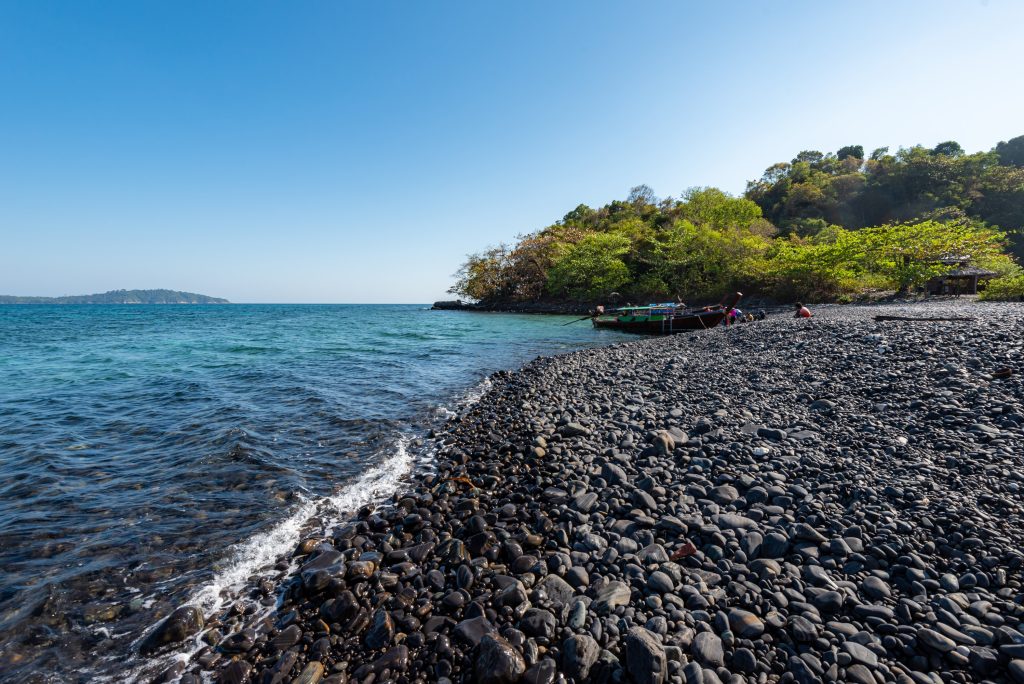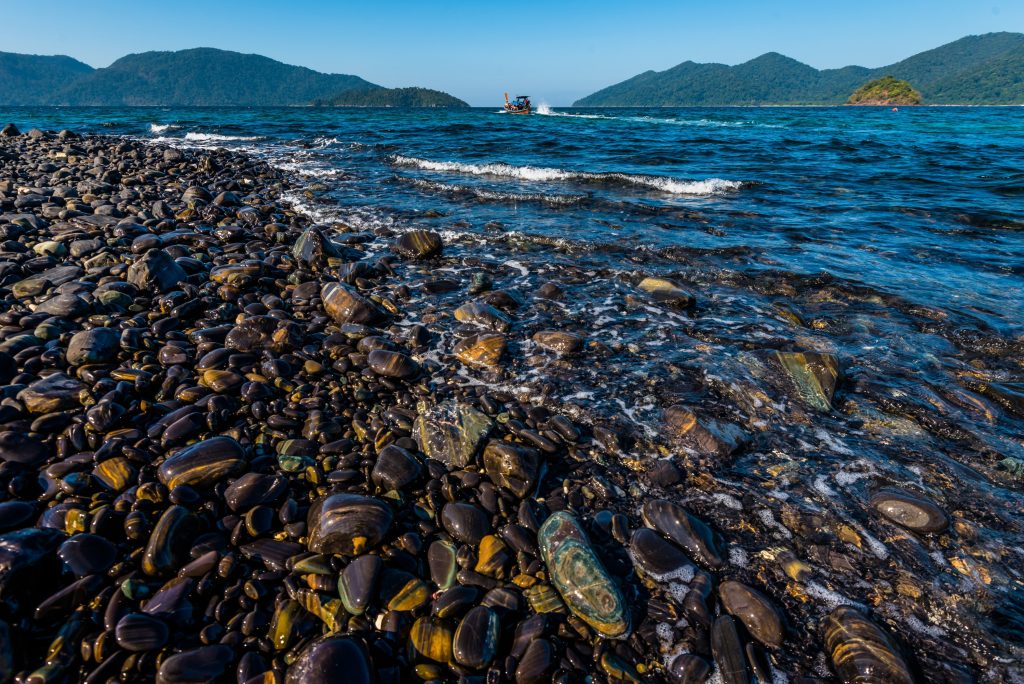 Another interesting thing is that there are serious warning signs in three languages, including Thai, English, and Chinese, with the message stating that "The Curse of the Godfather Tarutao Who dares to take the stone from this island? That person will meet many calamities and will not return home. There will be endless disasters." And whether this is true or not. But taking the rocks back is against the law of the park. In addition, if tourists take two stones home per person, this beautiful stone island may not have any more stones left to see.
3. Koh Rok Loi
Koh Rok Loi is a small island about an hour away from Koh Lipe. If anyone buys a diving tour Tours often take us to the island as a stop for lunch with a view. The highlight of Koh Rok Loi is the white sand beach contrasting with the emerald green sea. which is called "Sea of Jade" If you take a picture and keep it as a souvenir, it will look very beautiful. Surrounding Koh Rok Loi, this area is still abundant with shallow water corals, which is another stop for snorkeling It is a peaceful island with clear water, white sandy beaches and close to nature. Suitable for swimming and taking pictures Great walks along the beach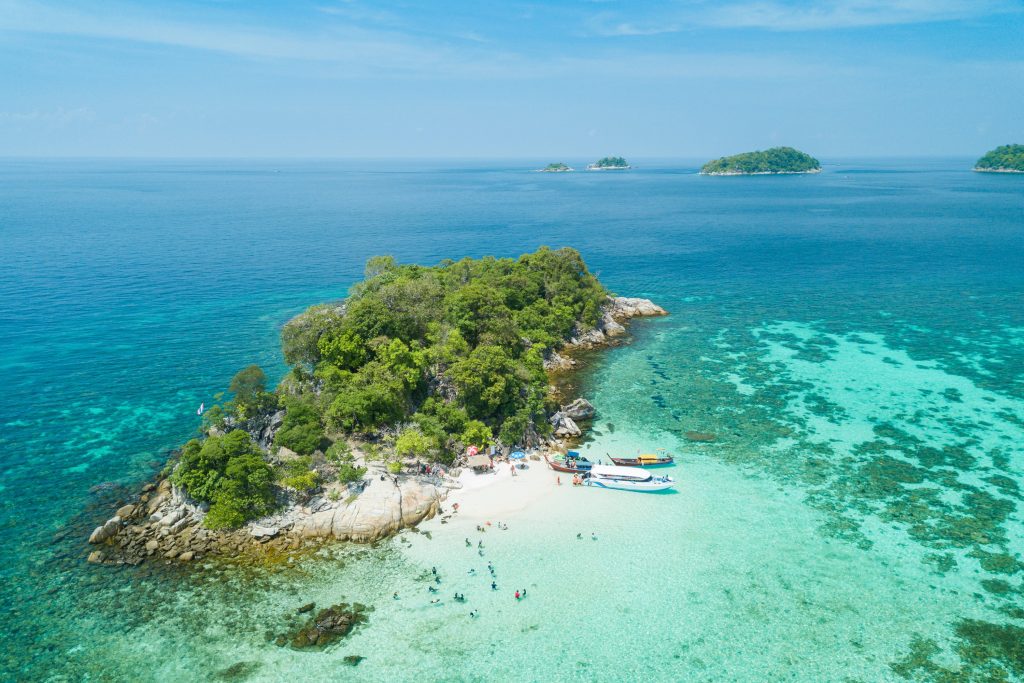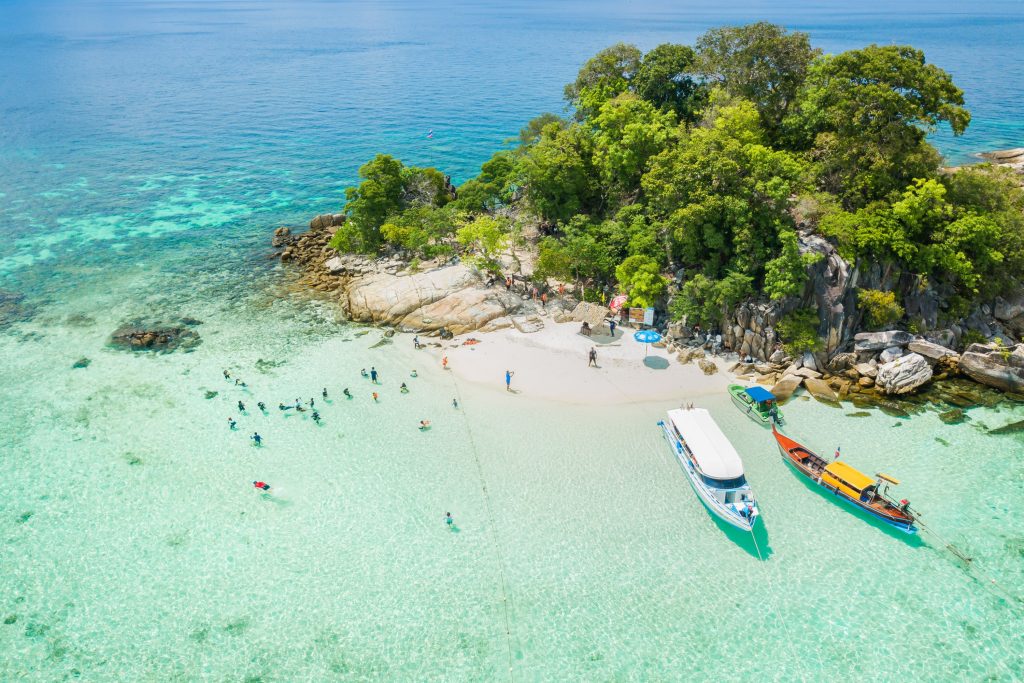 4. Koh Hin Son
For those who like to dive, they must go to Koh Hin Sorn. Because it is a highlight point for snorkeling in the seven colors of coral reefs. said that if anyone comes to Lipe, they must come and dive here. Another feature of the island is the two large blocks stacked on top of each other. which is very suitable for taking pictures. Because of the nature of Koh Hin Son, which is unique to Koh Hin Son, some people call it "Submarine Rock", Others say that "it's like a moai of Easter Island". The mound of rocks in this area have both soft corals and hard corals, as well as colorful sea anemones. Around the island, Hin Sorn is popular with people who are interested in snorkeling. Diving in this area? Be careful! Because the current is quite turbulent due to the open sea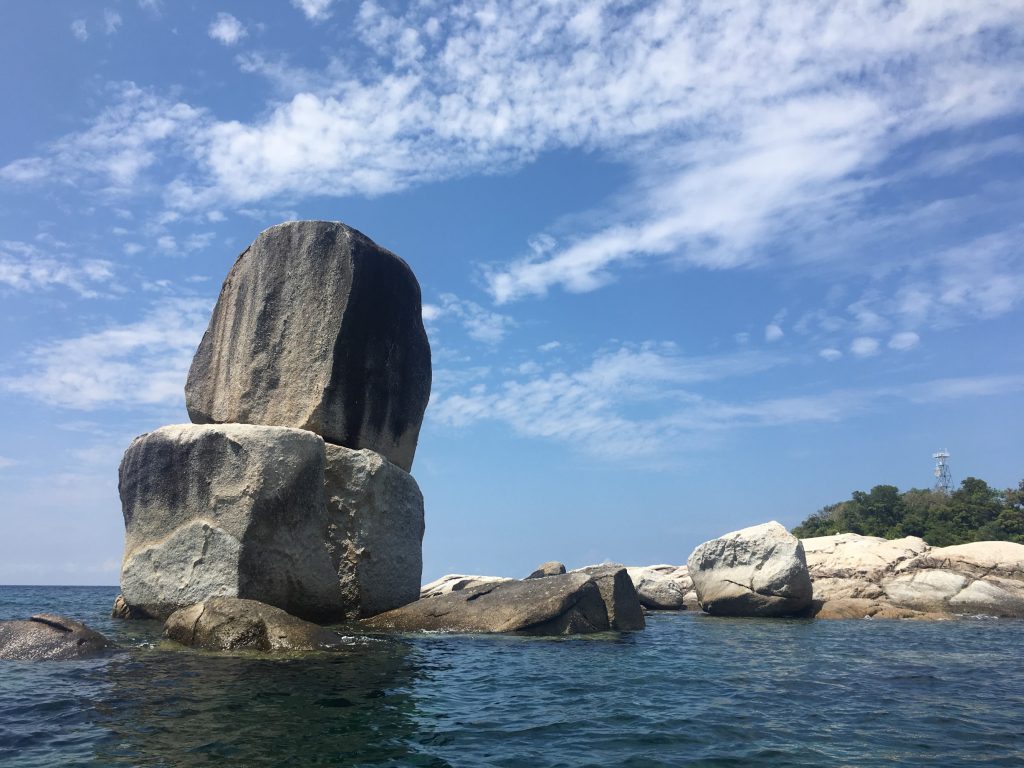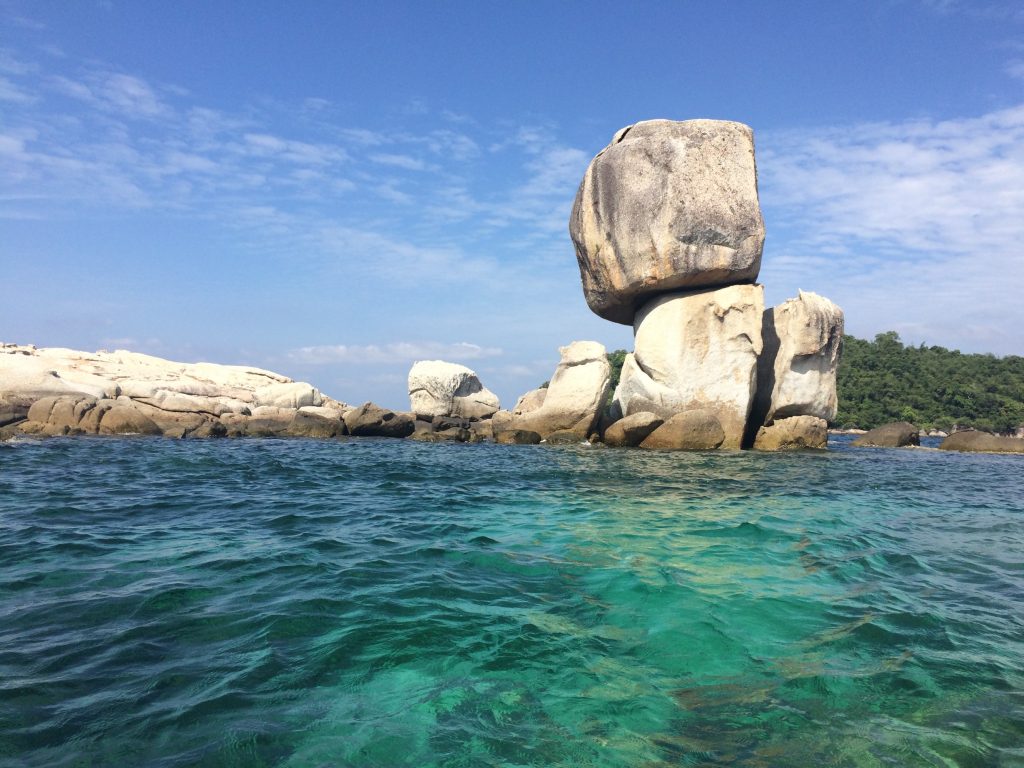 5. Pattaya Beach Lipe
Pattaya Beach The sea water at Pattaya Beach is quite clear. But the nature of the beach is not large. And slopes down to the sea. And Pattaya Beach is also the center of tourism on the island; it is the largest beach on Koh Lipe. It is the first mooring point that arrives at the island. Along the entire length of the beach are hotels, resorts, restaurants, and scuba diving spots. bustling with people able to play in the water, including many water activities Therefore, the area in front of Pattaya Beach will be full of long-tailed boats lined up on the beach. to send tourists to dive At night, you can enjoy the lights and music along the way. For party people, if you come here, you will definitely not be lonely.
6. Sunrise Beach
Sunrise Beach is a beach where the wind blows towards the shore almost always during the high season. Causing boats to stop at this beach as much as Pattaya Beach, including not having as many entertainment venues as Pattaya Beach, making Dong Beach relatively peaceful. Sunrise Beach has the most beautiful white sand beach on Koh Lipe. Which is an ideal spot to watch the sunrise? Because it is on the east side of the island, the water is clear, and there is a row of trees on the beach. Suitable for playing in the water. And the highlight for anyone who comes to take a photo is a very beautiful curved beach. We recommend that if you come to take pictures at this beach, you come during the afternoon or evening because it will take beautiful photos without being backlit.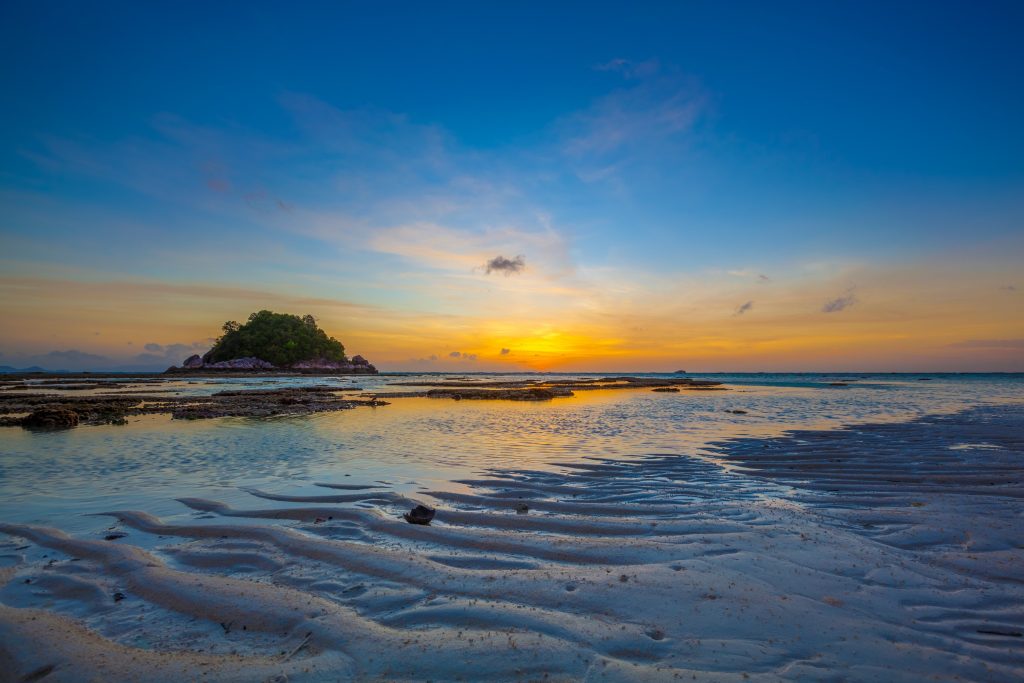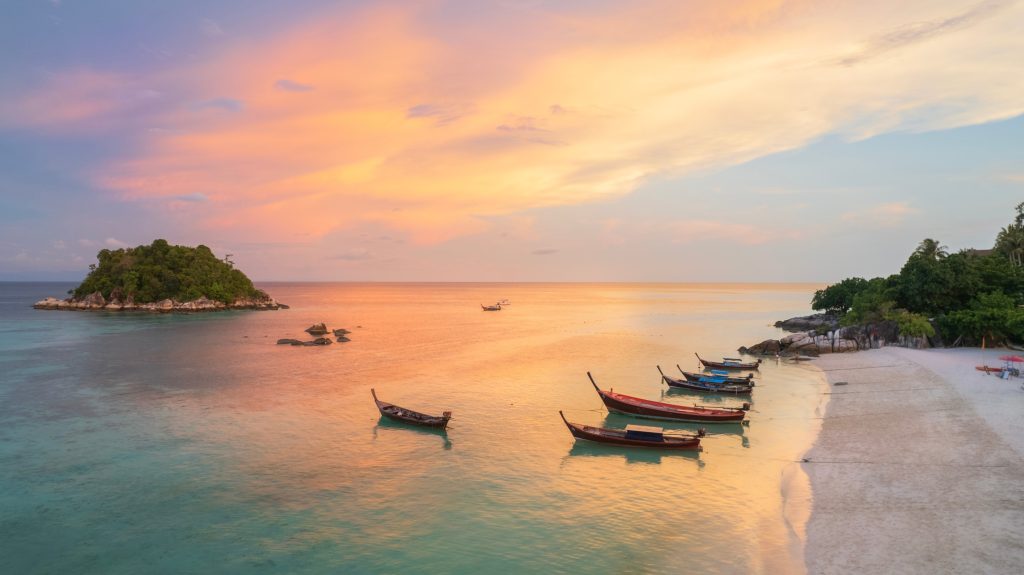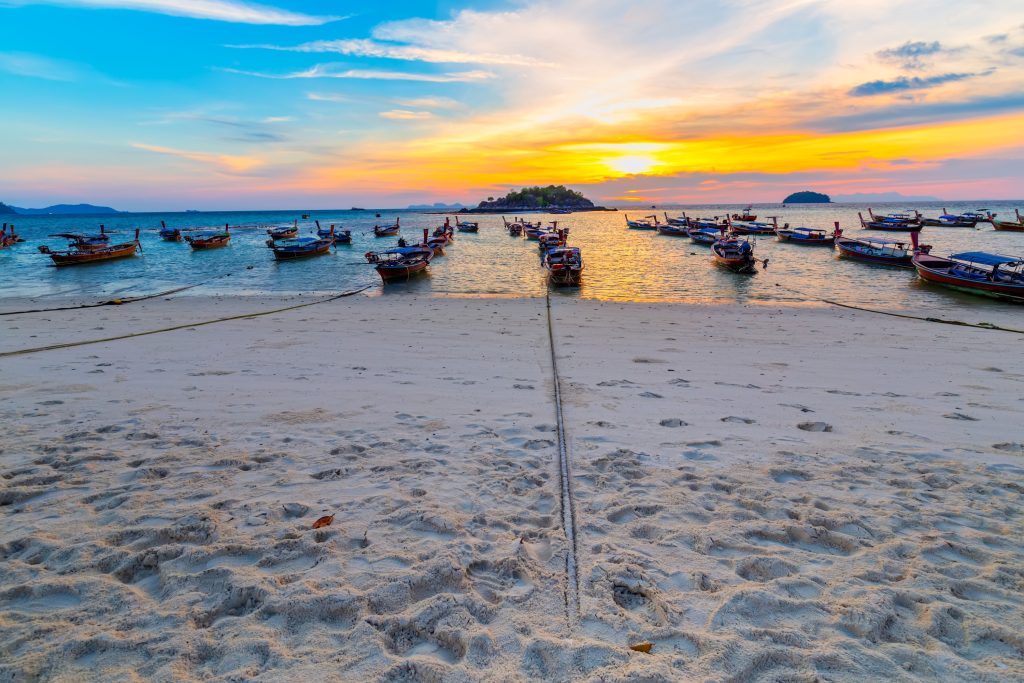 7. Sunset beach
Sunset Beach is located in the northwest corner of Koh Lipe. with white sandy beaches smooth and delicate There is a clear blue sea. The beach faces west. able to sit and watch the sunset in the evening beautifully, which is the highlight of this beach, and the beach is quite quiet. There are not many resorts and restaurants. Although this beach is not suitable for swimming, taking pictures of the view is considered very beautiful and suitable for couples who want a romantic angle. that is surrounded by nature.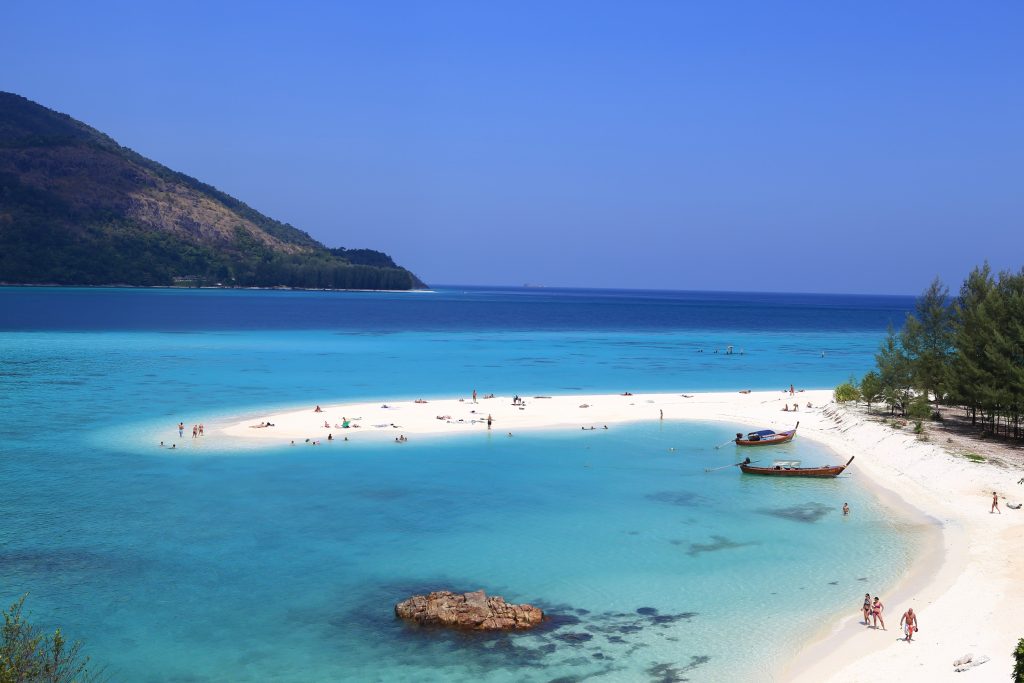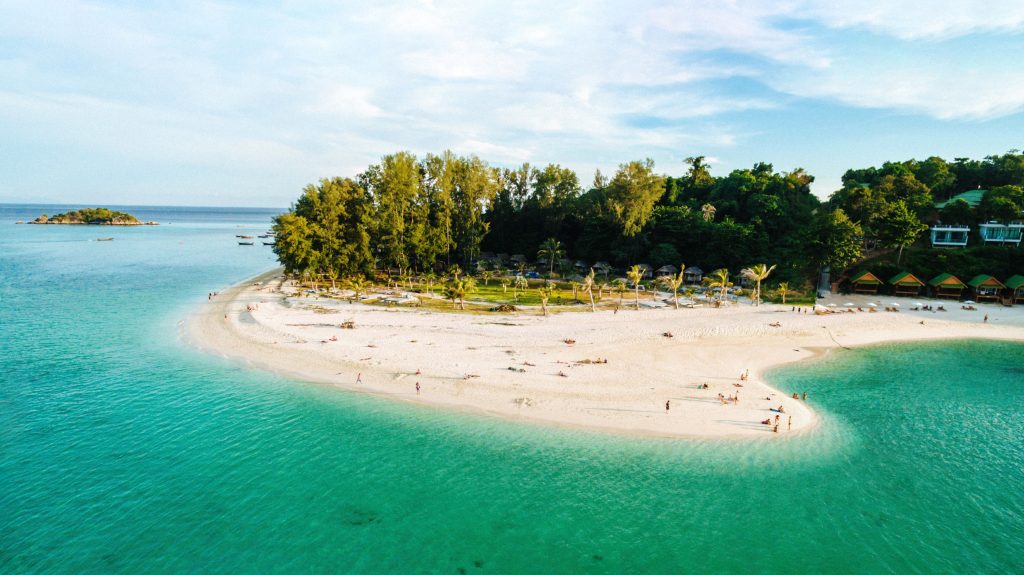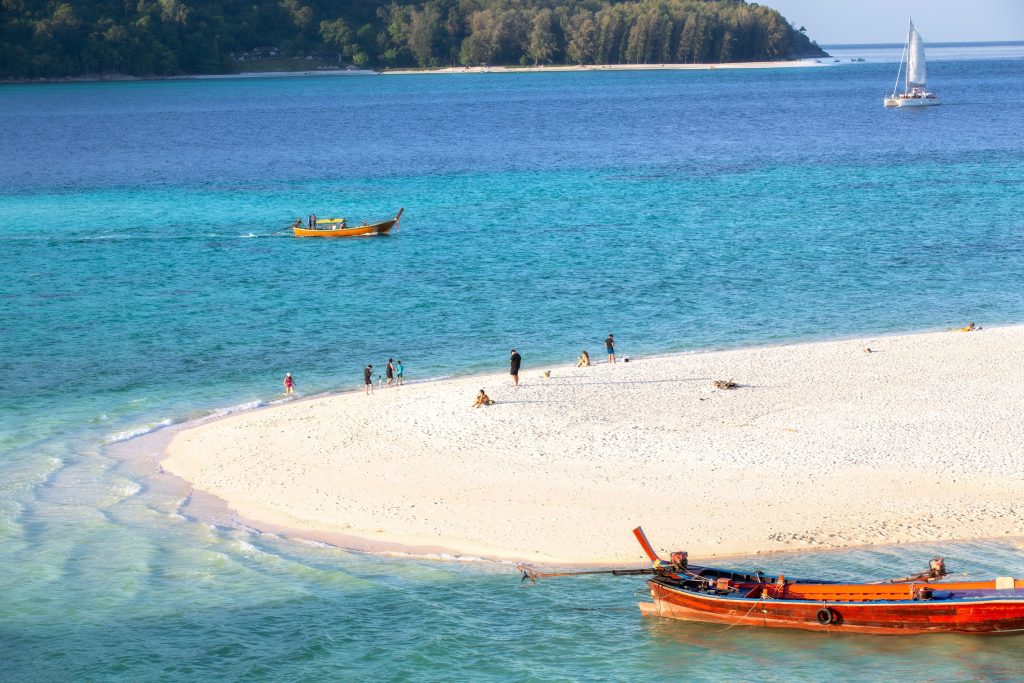 8. Walking Street Koh Lipe
Koh Lipe Walking Street is considered the nightlife on Koh Lipe. It is an important road that tourists frequent to walk, relax, shop, and taste food. This walking street is a small alley. Stretching from Pattaya Beach to Sunrise Beach on the other side of the island for about 1 kilometer, the walking street starts to get busy from evening until late at night. This walking street has many restaurants. A variety of styles, bars, shops, pharmacies, and many massage shops, including 7-Eleven, which is one of the busiest nightlife spots on the island.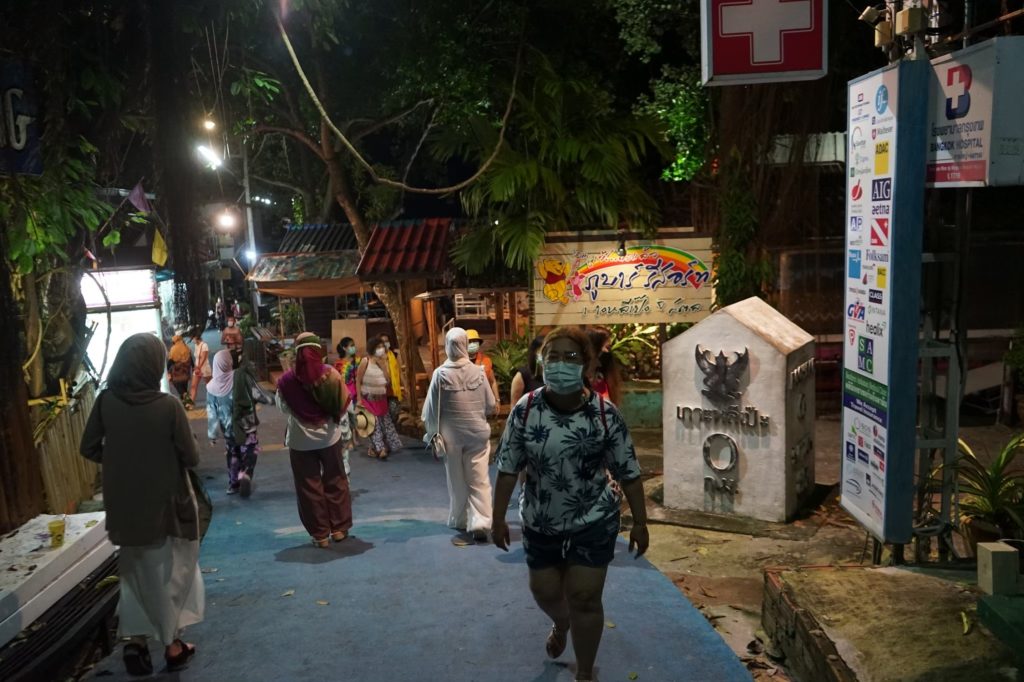 From the 8 check-in points on Koh Lipe that we have gathered for you, all of them are "popular check-in points on Koh Lipe" if you intend to travel to Koh Lipe. Don't forget to check in at the places that we at The Chic Lipe have recommended. Let's hope that this trip will make you feel full and unforgettable! with beautiful pictures. To show off to friends as well, and you will be addicted when traveling to Lipe.
Contact us at