We would like to invite everyone to come to Koh Lipe together! We want everyone to experience the beautiful atmosphere. amazing nature and crystal clear water Until getting the nickname "Maldives of Thailand," which is located in Satun Province, Koh Lipe is a destination that will leave a lasting impression on all tourists who come back to experience the natural beauty of this island over and over again. It is considered one of the three most beautiful islands in Thailand. We have compiled 5 interesting reasons to visit Lipe. Why? We and our friends should invite each other to Lipe.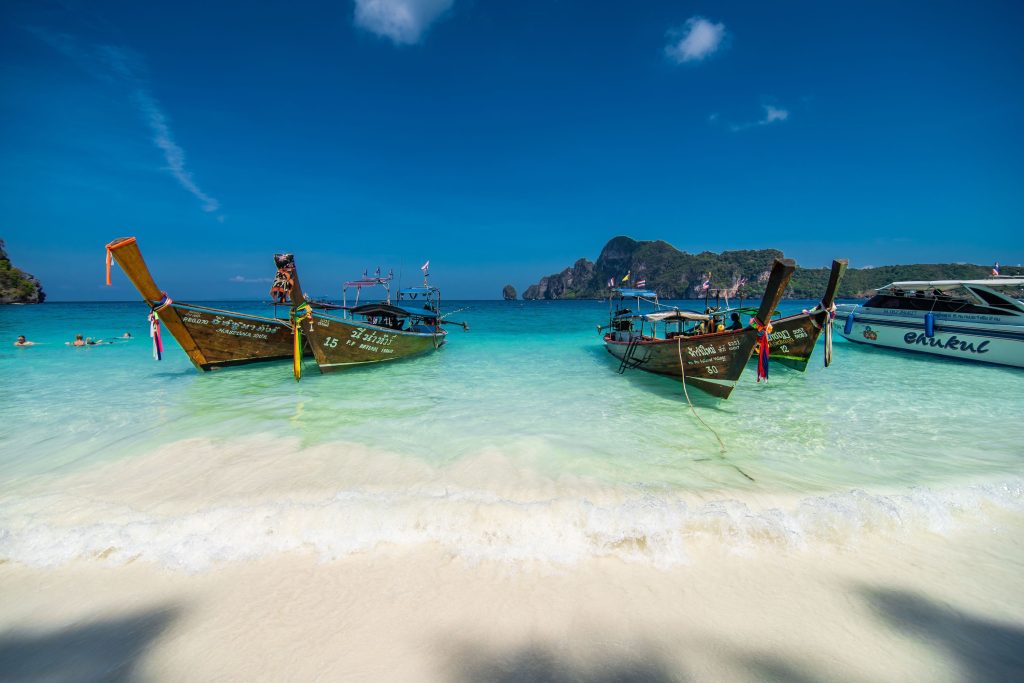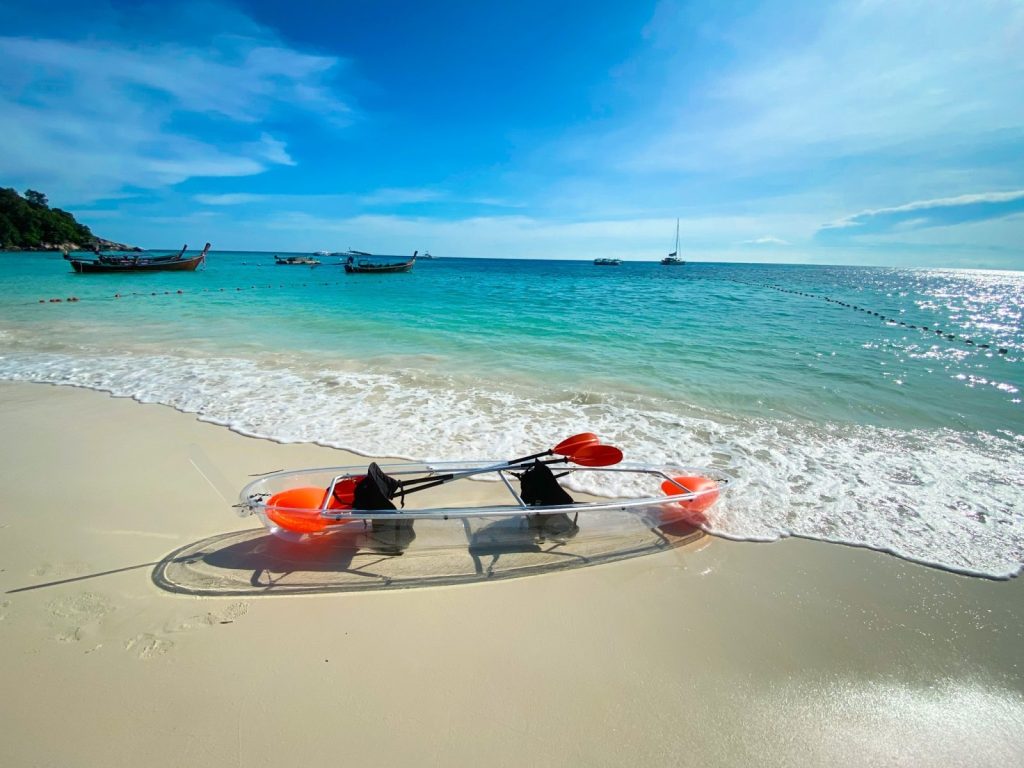 5 reasons to visit Lipe that you and your friends have to invite to go to Lipe
1. Convenient transportation
To get to Koh Lipe, you can take a plane to Hat Yai Airport, which takes a short time to travel. Then take a van to Pak Bara Pier, Satun Province; it takes about 2 hours to reach the pier. There are many speed boats available from 9.30 a.m., 11.30 a.m., and 1.00 p.m., with the last round at 3.00 p.m. The boat fare is 600 baht per person per trip, after which you have to take a long-tailed boat to the island. Another 50 baht will arrive at Koh Lipe.
2. Crystal-clear sea water
The sea water at Lipe is very clear. The water is so clear that we can see the coral without diving into it. In addition, the indigo color of the sea also contrasts with the white sandy beach and the blue sky, allowing us to appreciate the beauty in full. Which will have a very good atmosphere. I guarantee that just sitting and looking at the water and the sky will make you happy.
3. There are good things at Lipe Walking Street.
Koh Lipe Walking Street You can choose fresh seafood ingredients. You can cook it yourself or let the restaurant make it for you. Don't forget to try Cha Chak Roti, a must-eat dish on Koh Lipe. We recommend you try it at Terbilang Satun Restaurant on Walking Street. You will definitely not be disappointed. and when they are full There are also plenty of souvenirs to buy back home for your loved ones.
4. Enjoy diving all day.
Anyone who likes diving Koh Lipe offers day-trip snorkeling tours where you can see seven-colored corals and spot tiny sea creatures. You can also visit Koh Hin Ngam and marvel at the wonders of nature all day. We recommend booking a tour at Pak Bara Pier at a cheaper price than booking on Koh Lipe.
5. There are many styles of accommodations to choose from.
Accommodation on Koh Lipe has a lot to choose from. The hotel here is not just a chicken hut. But the building of the accommodation is well designed, and the prices are available at various levels according to your budget. As for Koh Lipe accommodation, we would like to recommend Mountain View (Sunset Beach), Bundhaya Resort (Pattaya Beach), Warin Resort (Pattaya Beach, Sunrise), Zanom (Sunrise Beach), etc. Luxury accommodation and pool villas are also available at Serendipity (Sunrise Beach), which is very suitable for honeymooners. You can reserve that or other accommodations.
Summarize
This article gives 5 reasons why friends should invite each other to go to Koh Lipe. Both are convenient transportation options with a short flight to Hat Yai Airport. followed by a van and a speedboat to the island. Crystal-clear waters provide a beautiful atmosphere to enjoy. Koh Lipe Walking Street offers fresh seafood and a variety of local delicacies. including many souvenirs to choose from. Diving and snorkeling tours are available to see colorful coral reefs and small marine life. And finally, there are various styles of accommodation to choose from, from budget hotels to luxury pool villas.